Current HVAC Promotions from Air Max HVAC Inc
You could say you just discovered the cherry to go on top of your sundae. Or you could just be thankful that you're getting a little savings you may not have anticipated. Either way, you've struck gold, because we have a range of special HVAC promotions that will most likely interest you. From routine maintenance savings to new or replacement system savings, make sure you take advantage of all the promotions in Burbank.
For even greater savings, be sure to inquire about potential rebates that may be offered by your utility company.
Every Lennox® product has been engineered to deliver best-in-class comfort and efficiency. And when two or more Lennox products are working together as part of a system, the results are truly outstanding. Whatever your home, lifestyle and budget, there's a Lennox system that can meet your needs.
Call today and save with REBATES UP TO $1,700*
---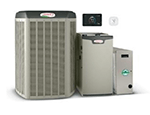 START WITH UP TO $1,300 IN REBATES.*
Save on a complete qualifying Lennox® home comfort system that includes a gas furnace or blower coil, an air conditioner or heat pump and thermostat. Enjoy additional product rebates when you purchase an iComfort® S30 Smart thermostat, iHarmony ® zoning and a PureAir™ system.
---
GET UP TO A $150 REBATE ON A WI-FI THERMOSTAT.*
Save now on the iComfort® S30 and save every month on utility bills. Anytime your routine or weather changes, the iComfort S30 smartly adapts to reduce your energy costs.
---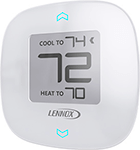 GET UP TO A $100 REBATE ON ZONING.*
Enhance your comfort and savings with iHarmony® zoning, a major advance in precision climate control.
---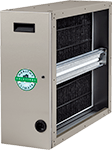 GET UP TO A $150 REBATE ON PUREAIR™.*
Enjoy more savings and fewer pollutants with a PureAir™ system, which cleans the air inside your home better than any other single system you can buy.
---
*Some restrictions apply. System rebate offers range from $150–$1,700. Rebate offer is valid March 12, 2018 through June 15, 2018 with the purchase of qualifying Lennox products. Cannot be combined with any other offer. Additional add–on rebates for iComfort® S30 Thermostat, iHarmony® Zoning System and PureAir™ Air Purification system valid with a qualifying system purchase only. Contact us for complete details.
SAVE UP TO $1,700 ON YOUR NEW HOME COMFORT SYSTEM!
You can save money while upgrading to a new, more energy-efficient home.

(818) 436-0006
Expires 6/15/2018. For a limited time, you can receive up to $1,700 in rebates from Lennox® on your purchase of a qualifying Home Comfort System.